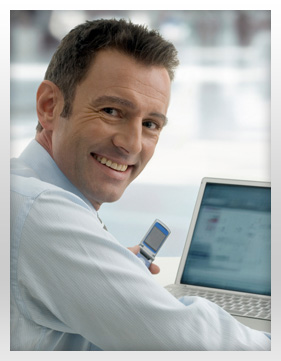 Publishers, also called affiliates, are website owners who receive targeted traffic to their websites. Advertisers, or merchants, are companies that sell a product or service online. Publishers can apply to an advertiser's affiliate marketing program to become an approved affiliate. As such, you receive exclusive links, ads, coupons and other marketing material from the advertiser.
As you place these links on your website, visitors will start to notice and click on them. As your visitors click these ads and go to the advertiser's website and make a purchase, you will receive a portion of the revenue generated from that sale. Depending on the product or service, publishers normally make 5-10% of the revenue generated from a sale.
Affiliate marketing is an effective way to make money online. Imagine you have a blog about shoes and you receive 100,000 visitors a month. If just 5% of your visitors click on your affiliate ad, and just 5% of those who click the ad make a purchase, you just referred 250 sales of shoes to an online retailer. If you keep just 5% of the revenue of an average pair of shoes, you just made over $1,000! And you didn't have to do a single thing except post a link.
Now think what could happen if you actively promoted products as an affiliate? Each month you could get more people buying more products, which will increase your bottom line. Not only that but think of the legitimacy you add to your website just for having ads for one of the biggest players in your industry.
You have nothing to lose and everything to gain as a publisher at Commission Tracer. It is free to sign up- there is absolutely no cost to you. What are you waiting for? Become an affiliate today!